BECOMING VEGAN - FOR A SEASON!



We NEVER thought we would even consider a vegan or vegetarian life-style!
But Mike's illness opened our eyes to the dangers of living by the dictates of the toxic, SAD American Diet.
TODAY - we eat mainly a plant-based, organic diet. We do eat the occasional seafood, wild caught salmon, fresh fish, shrimp, crab and scallops; at restaurants for special occasions.
We BOTH feel FANTASTIC!

Since turning to an all organic - mostly plant based diet we have more energy than we have since our 20's!
MY PERSONAL OUTCOME FROM SAD TO GLAD
I had been diagnosed with overweight, sleep Apnea, low-functioning thyroid, and borderline hypertension; high blood pressure. I was taking high blood pressure medication, and sleeping pills. I had been desiring to get off all medication - but I didn't know how to do this safely.

My GLAD Results:

TODAY - I am off all medication BECAUSE of integrating GLAD into my life!

I lost 30 pounds - easily WITHOUT DIETING!!! And I know I will NEVER gain this weight back!

I have been a life-time yo-yo dieter - and this new lifestyle has ended my ups and downs - FOREVER!

I became a "mindful" eater, in-tune with my body and its needs.

My sleep Apnea went away!

I sleep better at night.

I have more energy.

My skin improved and looks and feels younger.

I have more energy than I have in years!

I'm doing Yoga regularly for the first time and feeling fantastic!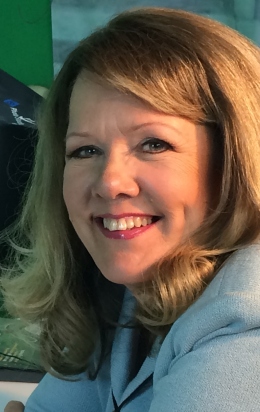 Michele M. Rizzo
Author, Speaker
Ordained Christian Minister
Certified Holistic Health Coach;
Certified through the American Association of Non-Drug Practitioners
I began my speaking, teaching career as a Christian Minister, ministering at a wide range of churches, nonprofit drug-rehabs, women's prisons, and women's retreat centers throughout Southern CA, Arizona, and a few international ministry trips to Germany and Israel.
My ministry focus has always been on the "spiritual" side of the house - bible study, prayer, Christian character development, with no actual focus on physical health and nutrition.
Today, through my new found knowledge as a Health Coach, and my personal journey into health awareness, and mindful eating - a whole new world has opened up to me.
For years I've prayed for people to be "miraculously" healed from all of their various aches, pains, diseases and disorders. And God
DOES
miraculously heal...
HOWEVER, I believe He desires for us to take our health into our own hands and learn what we can do to become healthy, strong and balanced individuals.
As humans, we are body, soul and spirit, and it is important to care for ourselves in integrative, healthy and whole ways.
As we learn to care for our bodies in natural healthy ways and nurture our souls with the spiritual practices of joy, gratitude and forgiveness, we begin to heal on the inside and learn how to thrive in love, health and joy.
Michele & Mike Rizzo live in Lake Arrowhead, CA.

Mike & Michele met as teenagers, fell in love and got married at the tender ages of 19 and 21. They've been together ever since!

They have three adult children; Ben, Zach and Allison - and four grandchildren.

Michele loves to cook and come up with amazing, healthy and delicious recipes.

Michele has been published in Christian devotional magazines, and published the "Warrior Bride, Christian Devotional" booklet in 2010.

Michele is currently writing her first book on her journeys from SAD to GLAD! Watch for upcoming publishing details in the near future!
Don't wait to start your own journey from SAD to GLAD - Contact me today and schedule a free - no obligation health history to get you started!